Scale Inhibitor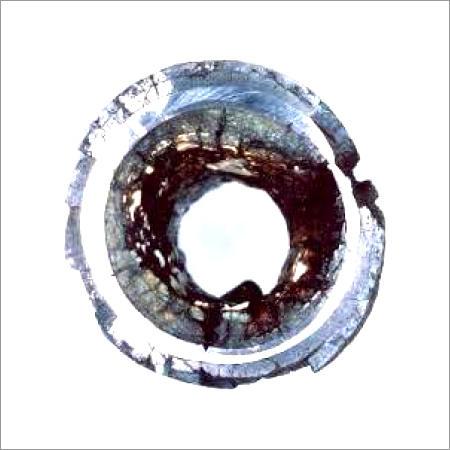 Scale Inhibitor
Product Code : SIWTU-3215
Scale Inhibitor is formulated for Internal Boiler as well as Cooling Tower's Water Treatment. This kind of agent stops the formation of scale and rust in tubes of cooling tower, condensers, etc. Also it eliminates old scale or corrosion

Object of Treatment: The key object of this such solution is to prevent the Heat-exchangers, cooling tower's pipe lines and condensers from the scale formations and rust which reduces the life of machinery and enhances the fuel consumption hardly which make the systems uneconomical.
Preventive Measures: In order to avoid and defeat scaling issues, an effective and powerful preventive Water
Treatment Chemical named SKALBORT-811 is devised that performs as scale inhibitor.

This kind of compound is particularly developed to avoid the formation of scale & rust by taking care of diluted gases in the water.

SKALBORT-811

Is formulated with the use of organic & inorganic compounds of alkaline nature because of which no rust or damage take place to the base metal of condensers, Boilers, cooling tower's pipelines and heat-exchangers.
Is ideal chemical for all kinds of boilers of varied pressures like high-pressure, medium pressure, low-pressure boilers, land boilers, loco boilers, marines boilers, water tube boilers, smoke tube boilers, boilers of thermal power stations and their turbines, condensers, cooling towers, heat exchangers, and their allied piping systems.
Is an effective, powerful, and simultaneously affordable in use. It is especially devised to take care of all insoluble salts and the dissolved solids or gases without indeed affecting the base metal of heat exchangers, boilers, condensers, pipelines of cooling tower etc. without charging extra chemicals.
Useful for: Water Softener Plants and Industries having boilers.

Must use this inhibitor because...

It has power enough to prevent and reduce scale production to a limit and support the plant work smoothly.
Keep up the adequate alkalinity in boiler water throughout operation and assist in prevention of rust.
It is an organic product of Basic-Organo-Gluco-Tartarate enriched with Amines, Aluminium, Borates, Benzoates, and Triozols.
SKALBORT-811 is good for catering the objective of water treatment for boilers etc.

Benefits:

Reduction the maintenance costs of boiler.
Decrease entire boiler operating cost.
Reduces Fuel consumption, and sewer & water cost
Reduces labour needs, and enhances the life of Fire boxes, Tubes, Stays and so on.
Extension of duration between prime "shopping / maintenance shut down".
Works as pH booster, Scale Inhibitor, Anti-Corrosion Compound and Oxygen - Scavenger.
Chemical Reaction in water:

During common boiler operation this compound brings a status of colloidal suspension by hitting the
insoluble material in boilers; this retaliates with non carbonate strength and molten gases and coat the precipitated non-carbonate particulates avoiding their interlocking, the soft & flexible nature of the sediment are kept up because of the wide precipitates ratio of water in it and they don't heat on the boiler's heating surfaces, the coating is not firm enough to the impurities but also happen on all internal surface of metal coming in contact with water, imparting a thin heat conducting film which performs as a armour against rust; and states the sediments into a non-sticky free flowing smooth mud in choice to the scales.

This kind of mud is constantly discharged from the boilers by means of blow-down outlet from time to time so as to prevent scale formations, to keep up efficiency of boilers, and to create needed steam speedily and to save fairly a handsome amount on fuel, which could have been burnt-out because of scale for no good gain that is solid loss of fuel rate.
The constant application of Scale Inhibitor will not only avoid the scale formations but also eliminate the old adhered scales from the condensers, boilers, cooling tower's pipelines, heat exchangers, etc. and provide them a longer running life.

Cooling Towers
The removal of impurities of water into mud also happen in all heating & cooling and systems such as heat exchangers, condensers, etc. and the sludge therefore produced is accumulated at the bottom of the cooling tower's water tanks, which is
eliminated between whiles.

Dosage and applications: Scale Inhibitor is utilized in feed water to boiler at the treat amount of 25 ppm for the water of strength ranging from 0 to 100 and then the dosages may be enhanced simply by 10% for every additional 50 ppm hardness / a part thereof.

For cooling towers the amount of such compound is calculated every week taking into opinion of the make-up diluted in a week and the capacity of the tank (i.e. weekly make-up plus capacity of the tank).

Packaging: This is provided in standard packing of 35 & 210 litres (black or black plastic carboys). Also, Non standard pickings are possible with additional cost.

Shipping: By road transport within 21 days of receiving of confirmed order.

SAR Incorporation
A-403, Mahalaxmi Apartment, Opp. Kashi Nagar,Navghar Road, Bhayandar (East), Mira Bhayandar - 401105, Maharashtra, India
Phone :+917259397663
Mr. Rahul Anand
Mobile :+917259397663