Non-Toxic, Non Poisonous Rechargeable Industrial Deodorant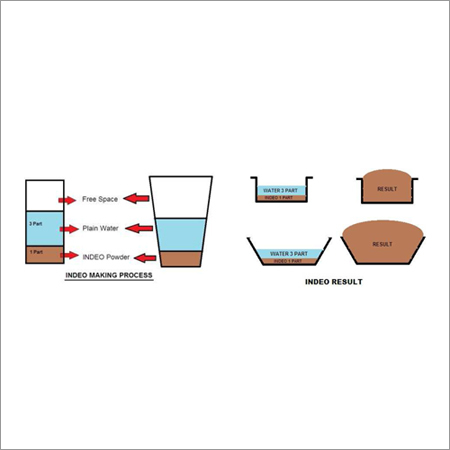 Non-Toxic, Non Poisonous Rechargeable Industrial Deodorant
Product Code : SIDOU-12215
We offer Non-Toxic, Non Poisonous Rechargeable Industrial Deodorant, which is a solid duty Dehumidifier. The one brick of the product lasts for 5 Years. Does not cover up or mask odors because it soak and release bad smell when recharge.
This is a common purpose deodorant that is formulated for stable effectiveness. Manufactured from a comprehensive line of great potency odour preventives selected to rapidly neutralize and kill simple & complex malodorous. Concentrated odour preventive devised to correct pollution malodours caused by industrial plants, bacteria or chemical decomposition Industries, incinerator odours, food plant wastes, feed lots, odours around kennels, stockyards, and breeding facilities, chemical toilets, lavatories, garbage handling equipment, waste collection facilities, cannery wastes, mildew odours, and other allied applications and areas. Very much concentrated so that a little quantity will defeat the highly effective malodours.

Amazing industrial odour control

Circumjacent odors are an inherent part of any provided process and can often become the reason of public surroundings discomfort. Bad smell as a kind of air pollution discomfort on neighboring populations must be prevented by industries. Almost all industries require such product. Keep the place dry to avoid the development of fungus, in order to provide a comfortable space. This is non-microbicidal, biodegradable, environmental friendly and Suitable with most fragrances. It will not generate attacking smell even when it gets dried.

What INDEO
It is kind of a green agent. Powder form absorptive of all kinds of rank smell and moisture. This is a proven technique for diverse Industries.

Ideal for or Application Area: Ware Houses / Godowns, Old House, Industries, Moist / Damp Areas, Storage Area and so on.

How to use
Take powder & water 1:3 proportion. Fill 1/2 of the required jar or trey (it has to be open from one side at least). Brick shape or conical shape article is perfect for producing Deo cake. Make your own Size & shape as per your requirement. Keep in moist & cool place.

Features / Benefits:
| | |
| --- | --- |
| Cost Advantages | Cent percent Performance & Satisfaction Assurance or Your Money Back |
| No fragrance for maximum appeal | Air fresh and create some type of flavour |
| Super concentrate / Provides strong stable and economical use | Anywhere you either have a issue with rank smell and moisture |
| Offers safe use to all Industries | Deodorant, remove bad smell; |
| Diverse applications | Long lasting product. |
| Odor emissions from industries | Natural desiccant material, eco-friendly to human |
| Don't cover smell it absorbs odors | No inherited smell / odor |
| Mildew remove, get rid of moisture | No Mixing Required, Simply Apply to Desired Area |
| Can take any shape & size | No Perfumes or Fragrances |
| Reusable / Recyclable | Reduces dampness & condensation |
| Dehumidify | Researched & Made in INDIA. |
| Easy use and carry | Value for money product. |
| Works fast | Work as deodorant, removes bad odor |
| Rechargeable | Work effectively on cigarette odors |
How to Reuse: Wash with after every 7 days with potable water and get fresh & new Deo again. Keep it in desirable place.

Directions for Use / Application
Deo Powder (INDEO) dilutes with water in 1:3 proportion.

Specifications:

Color : Light Brown
Odor : No Odor
Solubility : No
State : Solid Powder
Biodegradable : Yes
Deodorizer Type : Multiple action
Deodorization : Superior long lasting
Shelf Life : 5 year minimum

Safety Information
Precautions/ Safety Measure Required

Warning: It can become the reason of serious eye Irritation. Keep away from the reach of kids.

Precautionary statement:
Prevention: No specific prevention is necessary.

Recommendation
Although it is very safe but we suggested

Wash perfectly after application. Wear face or eye protection.
Response:

If in eyes: Rinse carefully with clean water for a few minutes. Put off contact lenses, if present and simple to do. Continue rinsing. In case eye irritation persists: Get medical attention or advice.
All the components are on the United State EPA TSCA Inventory list.
Extra safety measures: Read the whole label and SDS prior to use this product, and for additional first aid measures.

For Industrial & Commercial Use Only
Storage:

Keep it in a cool & dry place.
Keep away from moisture when it's in raw form (prior to make final product)
Mix water when actually required (after mixing water it gets solidify).
Store away from inconsistent materials.

Disposal: Dispose of container or contents in accordance with local authority needs.

Action if comes in contact with any hazard

Non Hazardous
Keep away from those who do not need it.
Fire and Explosive hazard data:
Explosion / flammability: Non-Flammable.

Order Term:

Packaging & Delivery

Packaging Details: 1 Kg & 5 KG
Delivery terms: FOB, CIF, & EXW.
Delivery Way: By air, sea, and express;
Loading port: Indore, M.P, (INDIA)
Payment term: Immediate.
Delivery time: 15 to 30 days as per packaging & order quantity;
Sample: 1 piece of free sample provided for test quality and try; (express fee bearded by purchaser).
SAR Incorporation
A-403, Mahalaxmi Apartment, Opp. Kashi Nagar,Navghar Road, Bhayandar (East), Mira Bhayandar - 401105, Maharashtra, India
Phone :+917259397663
Mr. Rahul Anand
Mobile :+917259397663