Membrane Cleaning Chemical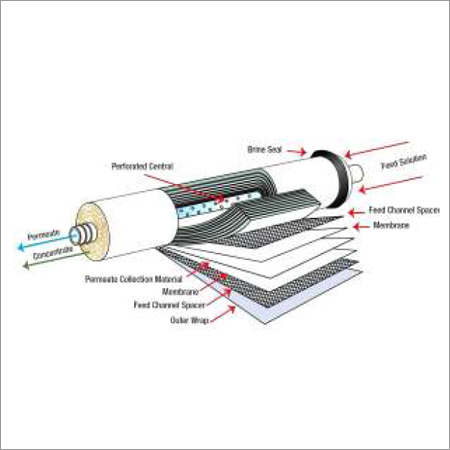 Membrane Cleaning Chemical
Product Code : SIMT-5216-D
Membrane Cleaning Chemical is an online descaling agent that helps the membrane to prevent turbidity, hardness, bio films and
silica to an excellent extent.
Membrane Technology:

There are many membrane cleaning techniques, such as air flush, backward flush, and forward flush.
Reverse Osmosis membranes are developed for reducing the TDS of water to the highest extent and providing controlled TDS
water for varied purposes. It is fact that water quality of various places is distinct in terms of TDS, turbidity, slimes, hardness, bacterial growth, and so on.
The RO Membrane is constantly functioning in water therefore the turbidity, hardness, bio films and silica effects to the membrane and keeps on obstructing it and decrease the life of RO Membrane hence it effects economically also.
This is quite convenient to clean the membrane by means of the back wash cleaning technique but the constant cleaning enhances the hole size of the RO membrane resulting in enhances TDS of allow water. Some depositions are left behind at all time and result stable choking. In order to resolve all this kind of specific designed chemical RO-CLEAN is the only approved product or solution.

Benefits, Features, and Functions:

It is highly effective online descaling chemical, and also performs as de-chlorination and pH adjuster.
If we use in conjunction with product MINDENES (product code-SI-4215-A) then it takes care of biofilms also.
If we utilize in mixture with product MINDENES (product code-SI-4215-A) the capability of the product will enhance to perform on SILICA & TURBIDITY available in water.
It will reduce the frequency of Clean-In-Place of the membrane.
It will make better the working of the membrane.
Useful For:
All short of Reverse Osmosis Systems whether utilized in Sewerage water, effluent water and Raw water as well.
Special Note: RO-CLEAN the Membrane Cleaning Chemical is safest solution even it blended with water and utilized for any edible item processing then also it wouldn't harm any fauna and flora.
Packing: Made available in standard packing of 35 & 210 litres (black or blue plastic bottle) carboys. Also, non standard packagings are possible with extra cost.

Storage:
Store in a dry & cool place. For additional details refer MSDS.

Shipping: It is shipped by road transportation within three weeks of receiving conformed order.

SAR Incorporation
A-403, Mahalaxmi Apartment, Opp. Kashi Nagar,Navghar Road, Bhayandar (East), Mira Bhayandar - 401105, Maharashtra, India
Phone :+917259397663
Mr. Rahul Anand
Mobile :+917259397663